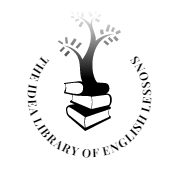 "The Idea Library of English Lessons" is developed in 2017 for the purpose of encouraging better English language teaching in K-12 education in Japan. The contents include various practical know-how such as warm-up activities, introductions of ICT tools, and worksheet data, which, of course, can be widely adaptable to other EFL / ESL contexts.
The URL "etmdforeflu" stands for, "English Teaching Material Development for English as a Foreign Language Users"
Activities:
Warm-up activities
Tools:
ICT apps and tools that may be useful for EFL / ESL context
Data:
Worksheets and PPT slides for grammar teaching
Memorandum:
Memos for better teaching
Links:
Links to some related sites
Blogs:
Some thoughts about my field
Should you have any questions, please feel free to contact me.
Admin Takahiro Iimura